The Town Water Department is located within the Town Hall
at 23 Genesee Street.
Water Department Oversight: Tom Crye
Secretary to the Supervisor/Water Clerk: Kim McDowell
Phone: 585-226-2425, extension 19
Fax: 585-226-9299
kmcdowell@avon-ny.org

Hydrants are flushed semi-annually and information on hydrant flushing is always advertised in the Genesee Valley Pennysaver prior to flushing. Please direct questions or requests for services to 585-226-2425, x 19 or via email: kmcdowell@avon-ny.org
THE TOWN OF AVON
WATER DEPARTMENT

has a new billing system effective with the February 2017 bill cycle. This new billing system will allow TOWN water customers to both receive their bills via e-mail and also to pay water bills on line - via bank account or credit card. There is an extra fee for credit card payments charged by the credit card processing company. We are hoping that this new water billing system will allow more convenience for our water customers while still continuing to providing the same high level of personal service that we always have offered.
If need further information please email
kmcdowell@avon-ny.org or call Kim McDowell
at 585-226-2425 ext. 19.
Click on your choice below:

• Meter Readings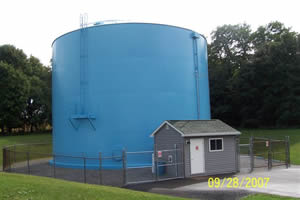 Recently painted Town line tank